We are an exclusive upscale event/wedding venue located on 28 beautiful rolling acres along the shores of Lake Hartwell in Townville South Carolina. The property consists of a custom crafted hemlock barn which accommodates 250 people with 7279 sq ft of heated and cooled space. Also featuring swarovski crystal chandeliers, polished concrete floors, custom crafted wrought iron throughout, and a handmade cherry wood staircase made from trees on the property. The property offers stunning views and ample room to spread out. In addition to the event space, there are two custom cottages for rent, built with the bride and groom in mind and an amphitheater that seats approximately 250 with access to power outlets. Great care was taken in the landscape design throughout with beautiful accents complimenting all corners of the property.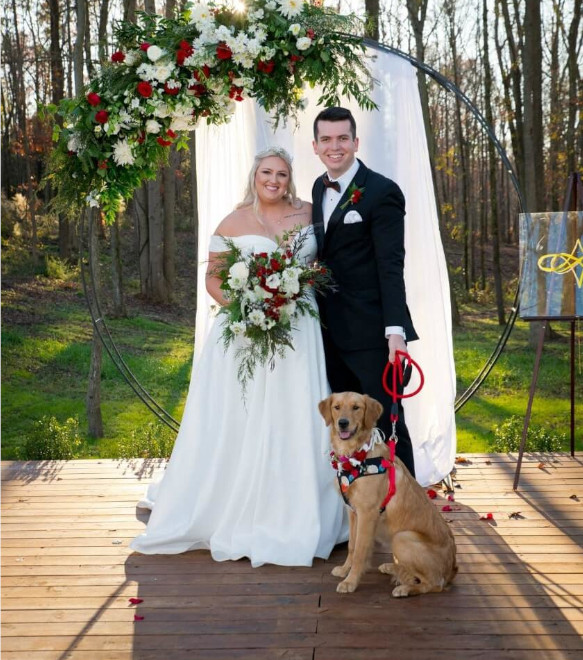 Lindsay was born and raised in Greenville, SC and is a Winthrop University Graduate with a BS degree in Event Coordination and Facilitation. From a very young age, weddings held a huge place in her heart. She knew from the very beginning that she wanted to be a part of the wedding industry and help brides have their magical day!
Lindsay expects the best out of herself and her venue so that her clients can have their perfect day. She understands that weddings are stressful and crazy, so she wants all of her clients to know that she will do anything she can to make the day less stressful. If you ever need anything she says to just give her a phone call or meet to grab a drink and talk!
She got married in December of 2020 at The Venue at Edgewood
She has a Golden Retriever puppy and her name is Honey
She loves to craft and paint
She is always up for a challenge or an adventure
Kelly moved to Greenville, SC 28 years ago with her husband Keith and one year old daughter after a brief vacation here. She immediately realized that upstate South Carolina was where she wanted to make her home and raise her daughters. After many years in the banking industry and helping run her husband's construction company, an opportunity presented itself that she just couldn't say no to, the opportunity to build and run an exquisite event venue on the shores of Lake Hartwell.
She's married and has two daughters
She loves living the lake life!
She is an Irish girl at heart and loves her South Carolina home
She has a 9 year old cat named Tiger (who was rescued at 3 weeks old)
Copyright © The Venue at Edgewood
Powered by
Drastic Impact